FACEBOOK COMPETITION: What type of Mommy are you?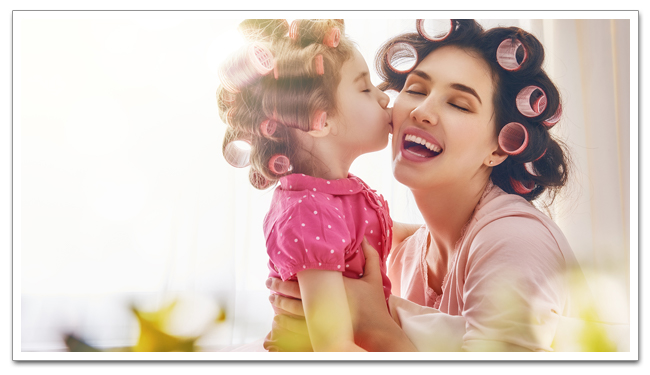 Happy Mother's Day!

We know how busy life can get with work, getting the kids to school and keeping your loved ones happy. We also know how stressful it can get to travel with babies, toddlers, teenagers - you have to keep the whole gang happy!
This May, we celebrate all Mommies across the country!
Follow us on Facebook throughout the month and tell us what kind of Mommy you are - A Pamper Hamper is up for grabs!


This type of Mom is understanding, creative, free spirited, playful

and daring by nature. She loves making a scrapbook with all the amazing photos and memories made on holiday with the kids.
THE FABULOUS MOM

This Mom always looks fabulous. Baby on hip or tot in

hand,

this Mom always manages to pull it together without breaking a sweat. She loves being spoiled, and prefers a delicious meal at the resort restaurant to cooking. You'll probably find her at the spa getting pampered from head to toe!
THE SPORTY MOM

She loves being active and sporty

. She's super fit and has tremendous amounts of energy. She will always challenge her kids to a game of Putt-Putt or Volleyball while being on a TradeUnipoint holiday.
THE NEW MOM

The New Mom gives all her attention to her little one. New Moms need to find time between feedings, changing diapers, and getting used to their new happy but

sleepless life. New Moms are a gem and inspiration to all, especially when braving a holiday for the first time! New Moms might just need the pamper hamper a little bit more...
THE SOCIAL MOM

This Mom is friends with everyone and knows everybody. Her motto while planning a holiday is "The more the merrier!". The Social Mom always invites her friends and family along on holiday, cooks for the whole gang and is always surrounded by lots of laughs, cooking pots and wants everyone's cup to be filled to the brim!
Know another type? Tell us what kind of Mommy you are, or what type of Mom you have and stand a chance to win a pamper hamper this Mother's Day! Click on the button below and comment on the post to be entered.

Competition to take place on selected days from 3 - 31 May 2017. Facebook users will be required to comment the type of mom they are for at least one of the posts posted in order to be entered into the draw. Draw to take place no later than 9 June 2017. Judges' decision is final. One entry per person. Standard TradeUnipoint terms and conditions apply.
Wed 03 May 17