Join our instant notifications!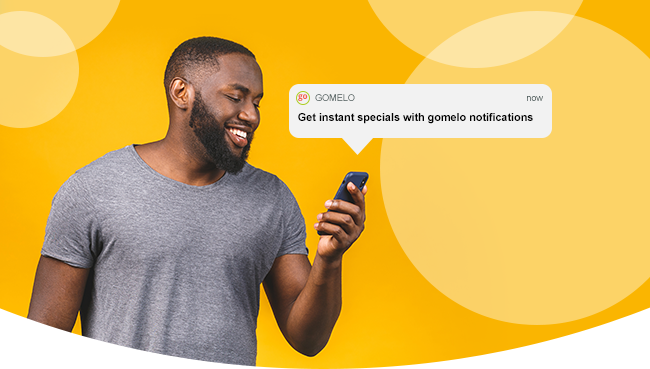 Never miss out on
discounted holidays again!
Join our instant notifications. It's that simple!
Head on over to our website at www.gomelo.co.za
and give that little red bell in the bottom right corner a click!
Here are a few benefits:
- Absolutely FREE
- No details required
- Subscribe with just one click
- Receive EPIC specials straight to your device
If you need any assistance in joining our instant notifications, call or email
us and we will be happy to guide you to more AMAZING specials!
PLEASE NOTE
We smaak letting you know about our specials and more!
By subscribing to our instant notifications, you give Gomelo consent to send you specials, etc.

This relationship is between you and Gomelo, your personal details will
not be sold or given to any third party - We're the jealous type ;)

*Except the Resorts because if they don't have your details
they won't let you in, meaning no Melo-ing.
www.gomelo.co.za | +27 (012) 996 5120 | info@gomelo.co.za
Wed 25 Aug 21